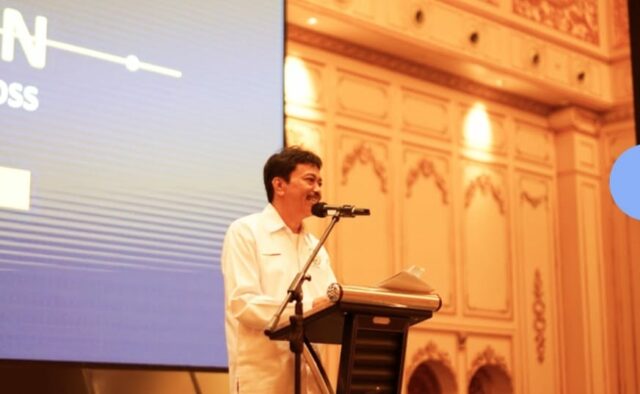 MAKASSAR –   An interesting idea was discussed by the Jogyakarta Sulselbar Nusantara's Alumni Association (IKAJOSS). This
Jogya alumni organization plans to hold an international business meeting centered in Makassar City next year.
The event, which will be packaged in the form of the Makassar Investment Summit and Makassar International Expo 2023, will bring in foreign and
domestic investors and buyers.
"We are still initiating the discourse, this is clear evidence that IKAJOSS is here to assist local governments in overcoming investment problems,"
said Chairman of IKAJOSS M Hasyir Thaha in Jakarta recently.
Thaha explained, with the presence of the Makassar Investment Summit and Makassar International Expo, it is hoped that it will increase investment opportunities at the local and regional levels.
Because, the output of the event is expected to be business to government (B to G) transactions, Private Business to Business (B to B) by exposing
SME (Small Medium Enterprise) products, which can increase regional income sources and extraordinary multiplier effects to the community.
Thaha, who is familiarly called Aci, added that the prolonged pandemic for more than two years had caused the entire domestic sector to become fragile.
According to him, efforts must be made to revive the national economy
so that people's purchasing power is stable again.
"With the meeting of foreign and domestic investors, it is hoped that we will be able to explore the sources of the national economy. This nation cannot grow if it continues to rely on foreign products. Factories must be
built in areas to become export goods no longer enter Indonesia," said the CEO of TEG Group.
This is also in line with President Joko Widodo's order to stop using imported goods as much as possible.
"The only way to realize the President's dream is if the regions prepare the goods needed by the community at competitive prices," said Thaha.
Especially for South Sulawesi, which is known for its abundant natural resources, there are actually many things that can be made without having
to rely on imports.
"South Sulawesi is very suitable for Chemical, Manufacturing Factories, as well as processing Agricultural and Fishery Products, Economy Creative Product, Tourism Product and Promotion. So, let's talk together, we sit together through the Makassar Investmet Summit," he said.